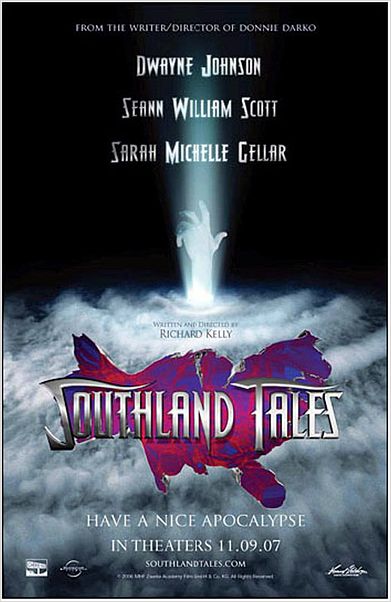 6/10
I really do have a mixed relationship with this movie. I remember liking it the last time I saw it, while I still having feelings very mixed feelings about its integrity as a film. Now, re-reading the prequel comics and rewatching the film I realize that there is an awful lot to like about the film, but I can totally see why it's nowhere near as good as it could have been. It's pretty funny in spots, the fears it invokes, as ridiculous and hilarious as they may seem, actually feel plausible, the performances are surprisingly solid, it has a great soundtrack and even some pretty great scenes that stem from the combination of all these things.
However, the movie doesn't quite know what its story is. And this is evident even in the comics. You might say that it is about Boxer Santaros trying to find out his true identity and what happened to him in the desert, but both the comic and the film spoil this way too early in their stories, as well as the true intentions of the Treer organization. Basically, things that should be kept mysterious aren't and things that shouldn't be vague become vague. This results in a film that doesn't seem to have any actual direction of what it wants to be, who it should be paying attention to. In consequence, scenes or storylines that should be emotionally resonant don't quite hit as hard as they could.
But honestly, I'd rather take a "Southland Tales" over something like "Norbit" any day of the week and twice on Sunday.
_________________
My unofficial and offical work->
http://www.youtube.com/movieboyandco