mattwp125 wrote:
joshspiderman238 wrote:
Coat has been dry brushed and waxed
Hello, first post!
joshspiderman238 Great costume! I have a few questions about your jacket.
First here is mine: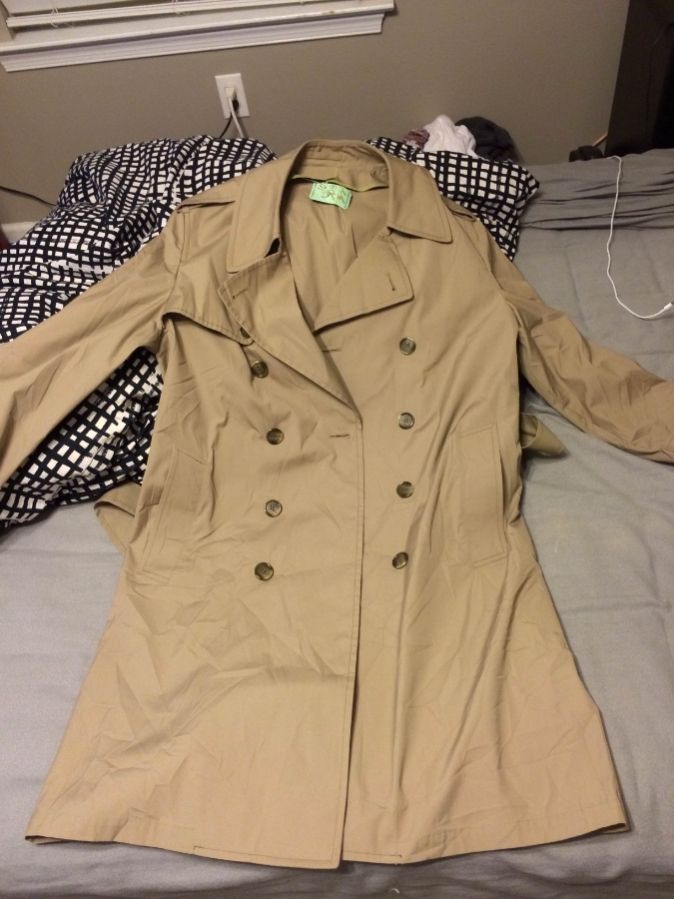 Its a 65% Poly 35% cotton blend. I need to shorten the length a little and make it darker. I was also going to replace the buttons.
I was wondering if you could give me a quick tutorial and the exact items you used for dyeing and waxing.
Thanks in advance!
-Matt
Matt after shortening your coat use liquid dark brown rit dye, with 2 teaspoons of grey. Boil enough water to fully submerge your coat. Here's the key to dyeing poly based fabrics first change the ph level of the water add salt to lower the boiling point and I put liquid tide into the boil helps the dye attach to the coat. Soak for about 1.5 hour and every 20 minutes add more boiling water into the mix. Keeping the dye bathe as hot as possible will ensure the dye taking(boiling lava hot) the pic below from left to right shows the original color and after both 50 minutes and at the end. Rinse in cold water and tumble dry. If the color is not dark enough repeat or re submerge for another 30 minutes
For the wax I picked it up at my local leather Tandy shop. It comes in balm, bottled and spray form. I choose the spray form. Weather and distress your coat using fabric paints and brushes, stay away from spray and acrylic paints. I did a ton of brown, grey and black dry brushing to add more depth in my coat. After you can seal and wax your coat. I used the whole can of spray for my coat. Hope this helps anymore questions feel free to ask