I don't understand Mattel sometimes. The WATCHMEN figure series they did was a success for them, including their "Club Black Freighter" subscription service. At least 3 of the 6 figures completely sold through. But there are no plans for further figures, sadly.
I thought they should at least have had a special SDCC Exclusive last year. Moloch and/or Bubastis would have been perfect. Hell, I'd even shell out for an Archie Owl Ship in this scale. I wanted them to make a series that looked something like the toy ad from the book: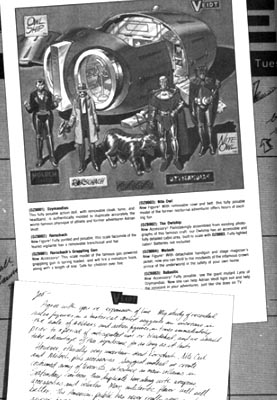 _________________
"It's a joke. It's all a joke..."
My personal interwebz
:
Facebook

(regular Carl™)
Twitter

(caffeinated Carl™)