The Comedian found out about, and investigated, Adrian's plans. In the film it's because he was still under Nixon's employ, "keeping tabs" on the old vigilantes. In the book it's more of a chance discovery.
The cancer list was the names of people associated with Dr Manhattan who were to be given cancer to the effect of framing ol' Bluey and forcing his exile.
I don't think
heaven
was on his mind, but as a sad, defeated old man all he had to cling to was an idea of retribution.
Adrian did indeed kill him because he knew too much, but there's the hint that it was also fulfilling something of a personal vendetta. He did it himself. He tossed away the gun. He was proving something.
And to return to your first question, when Veidt refers to Blake "cracking" he's talking about his worldview as much as anything. These panels should clear that up (first box spoiler-censored):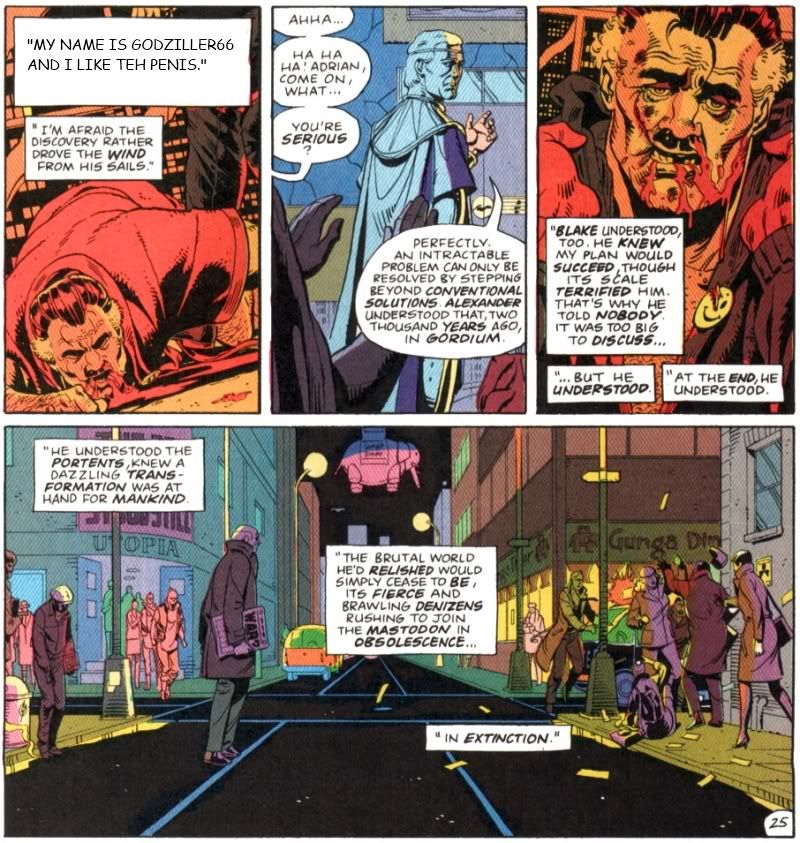 _________________
Dr. Brooklyn wrote:
it was tying it into the rape-revenge stories and making light of a verys erious sub-genre that kind of offended me.